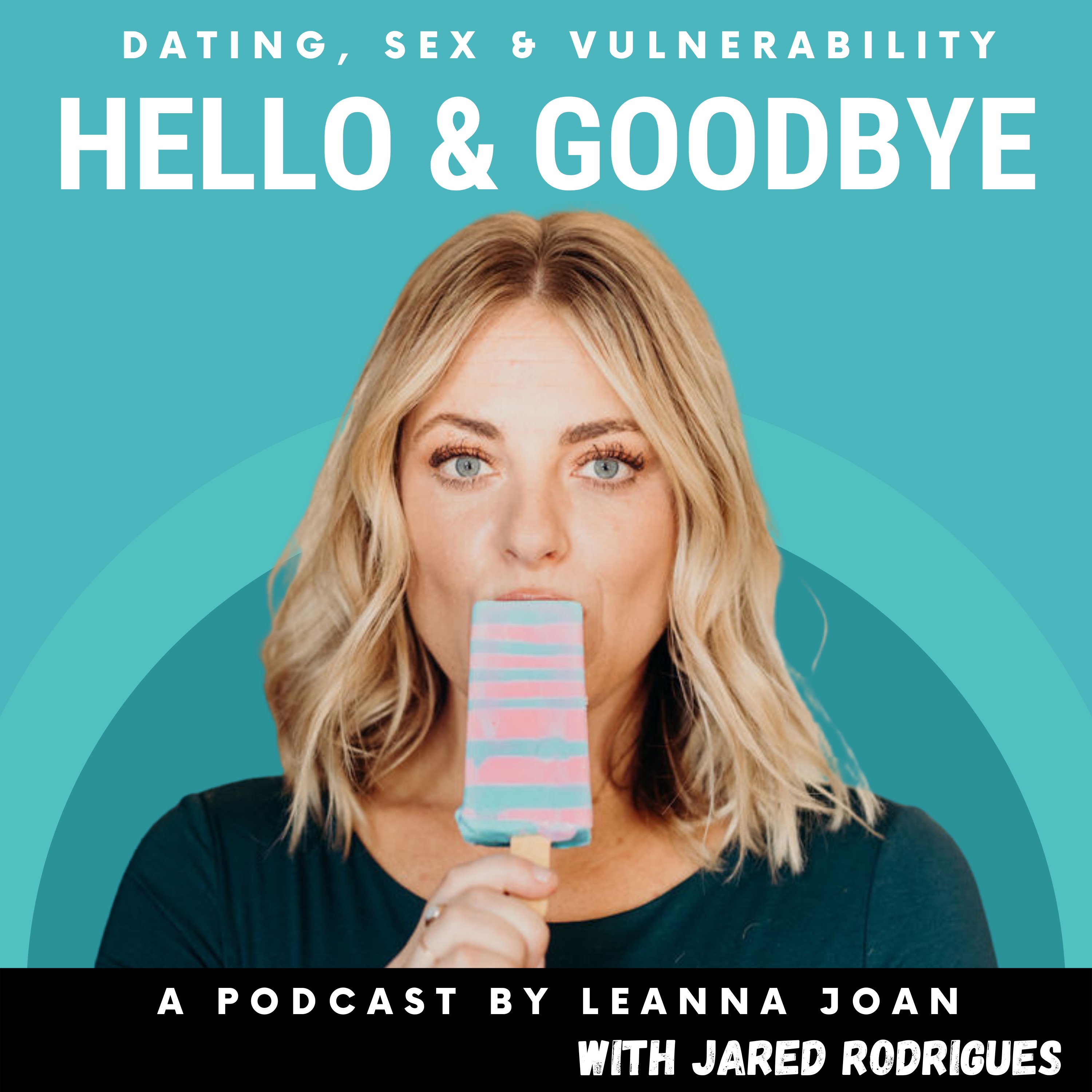 In this wildly-hilarious and heart-warming podcast, Leanna Joan talks openly about her romantic endeavors, including navigating millennial dating post-divorce, re-discovering her sexuality and how heartbreak inspired resilience. Her co-host, Jared, who has a master's in counseling, brings knowledge and depth to the conversation as well as shares openly about his own dating and relationship experiences. Their vulnerable approach to this crazy world of dating will have you laughing, crying and begging for more. Be a part of our community by becoming a Patreonie and get exclusive bonus content plus a 15% discount on merch: www.patreon.com/helloandgoodbyepodcast Represent our podcast with merch, including t-shirts, cropped sweatshirts, stickers, mugs and socks! www.helloandgoodbyepodcast.com/shop Connect with us on social: Instagram: https://www.instagram.com/helloandgoodbyepodcast/?hl=en Twitter: https://mobile.twitter.com/hello_bye_pod Facebook: https://www.facebook.com/helloandgoodbyepodcast/ YouTube: https://www.youtube.com/channel/UCpPYR8LlleRFTQ_uOGrOC7A?view_as=subscriber Head to our website to our website to check out all of our offerings in one location: www.helloandgoodbyepodcast.com Podcast and music produced by: dustinlaumusic@gmail.com
Episodes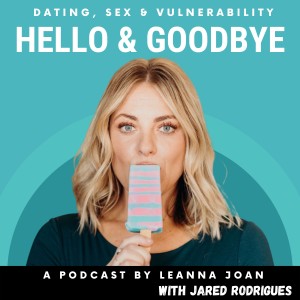 Wednesday Jun 08, 2022
Wednesday Jun 08, 2022
In this fun and flirty episode, Leanna and Jared take a blast into the past, as they share advice they wish their younger selves would have known about flirting, kissing, boundaries and consent. 
Leanna gives flirting advice to younger men on reading body language and understanding boundaries, and Jared gives a more detailed approach with four of his flirting guidelines, including playfulness, playing with distance, and more! 
They then dive into kissing to-do's and not to-do's with details of tongue play, body positioning and varying sensations. 
Jared shares his worst kiss and Leanna shares her best. 
As Leanna shares the most important advice she would give to herself, it leads the conversation towards consent as the two discuss how to communicate your boundaries, how to read your partner's comfortability and how to demand consent. 
Be a part of our community by becoming a Patreonie and get exclusive bonus content plus a 15% discount on merch: www.patreon.com/helloandgoodbyepodcast
Represent our podcast with merch, including t-shirts, cropped sweatshirts, stickers, mugs and socks! www.helloandgoodbyepodcast.com/shopo
Connect with us on social:
Instagram: https://www.instagram.com/helloandgoodbyepodcast/?hl=en
Twitter: https://mobile.twitter.com/hello_bye_pod
Facebook: https://www.facebook.com/helloandgoodbyepodcast/
YouTube: https://www.youtube.com/channel/UCpPYR8LlleRFTQ_uOGrOC7A?view_as=subscriber
Head to our website to our website to check out all of our offerings in one location: www.helloandgoodbyepodcast.com