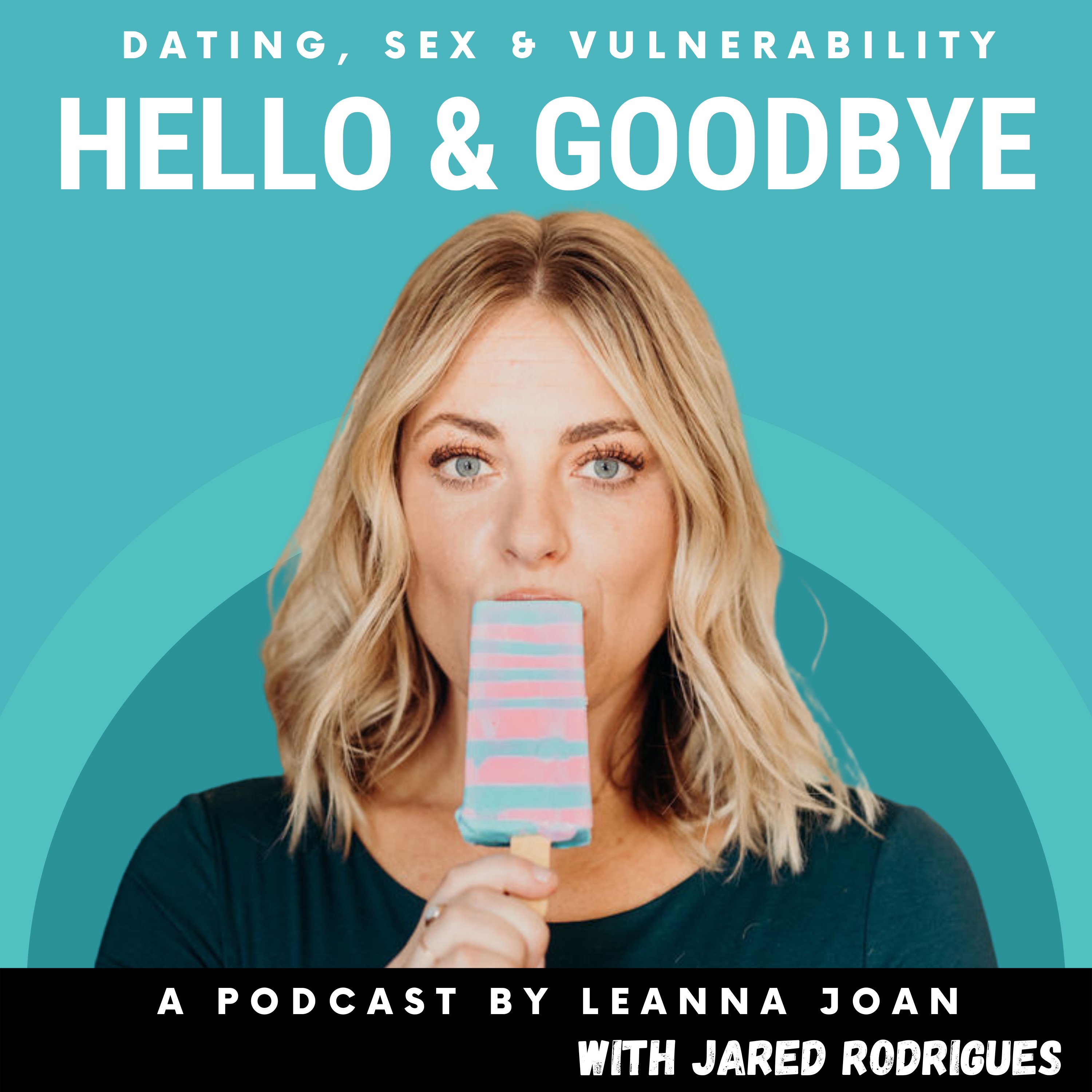 In this wildly-hilarious and heart-warming podcast, Leanna Joan talks openly about her romantic endeavors, including navigating millennial dating post-divorce, re-discovering her sexuality and how heartbreak inspired resilience. Her co-host, Jared, who has a master's in counseling, brings knowledge and depth to the conversation as well as shares openly about his own dating and relationship experiences. Their vulnerable approach to this crazy world of dating will have you laughing, crying and begging for more. Be a part of our community by becoming a Patreonie and get exclusive bonus content plus a 15% discount on merch: www.patreon.com/helloandgoodbyepodcast Represent our podcast with merch, including t-shirts, cropped sweatshirts, stickers, mugs and socks! www.helloandgoodbyepodcast.com/shop Connect with us on social: Instagram: https://www.instagram.com/helloandgoodbyepodcast/?hl=en Twitter: https://mobile.twitter.com/hello_bye_pod Facebook: https://www.facebook.com/helloandgoodbyepodcast/ YouTube: https://www.youtube.com/channel/UCpPYR8LlleRFTQ_uOGrOC7A?view_as=subscriber Head to our website to our website to check out all of our offerings in one location: www.helloandgoodbyepodcast.com Podcast and music produced by: dustinlaumusic@gmail.com
Episodes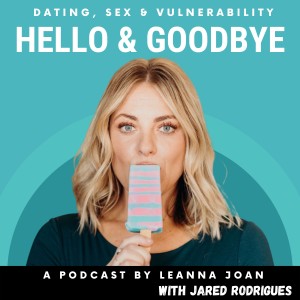 Wednesday May 25, 2022
Wednesday May 25, 2022
In this solo episode, Jared and Leanna both open up about going through a hard time with their mental health. 
Jared speaks on his recent acknowledgement of depression and shares in specifics about how his symptoms have recently affected his everyday life. 
He opens up about how it's hard for him to really recognize his depression as someone who does not identify himself with clinical depression.
Leanna and Jared then talk about the importance of taking care of your mental health and some tangible ways to do that, including physical health, self-care and seeking professional help.
Leanna opens up about her own dealings of mental health as she finds out new information about her health, deals with burnout and finds herself harping on everything that is going wrong, including the shame that follows. 
She also gives an update on her romantic life that you might be surprised by.
It's a raw, honest and no bullshit episode that may make you feel less alone in the state of the world today.
Thank you to our sponsor VeeFresh for providing products that empower women to take back their vaginal health! Visit www.veefresh.com and use code HELLO2022 at checkout for 10% off your first order.
Thank you to our sponsor BetterHelp, a company that offers affordable and customized online therapy. To receive 10% off your first month of therapy, head to betterhelp.com/hellogoodbye