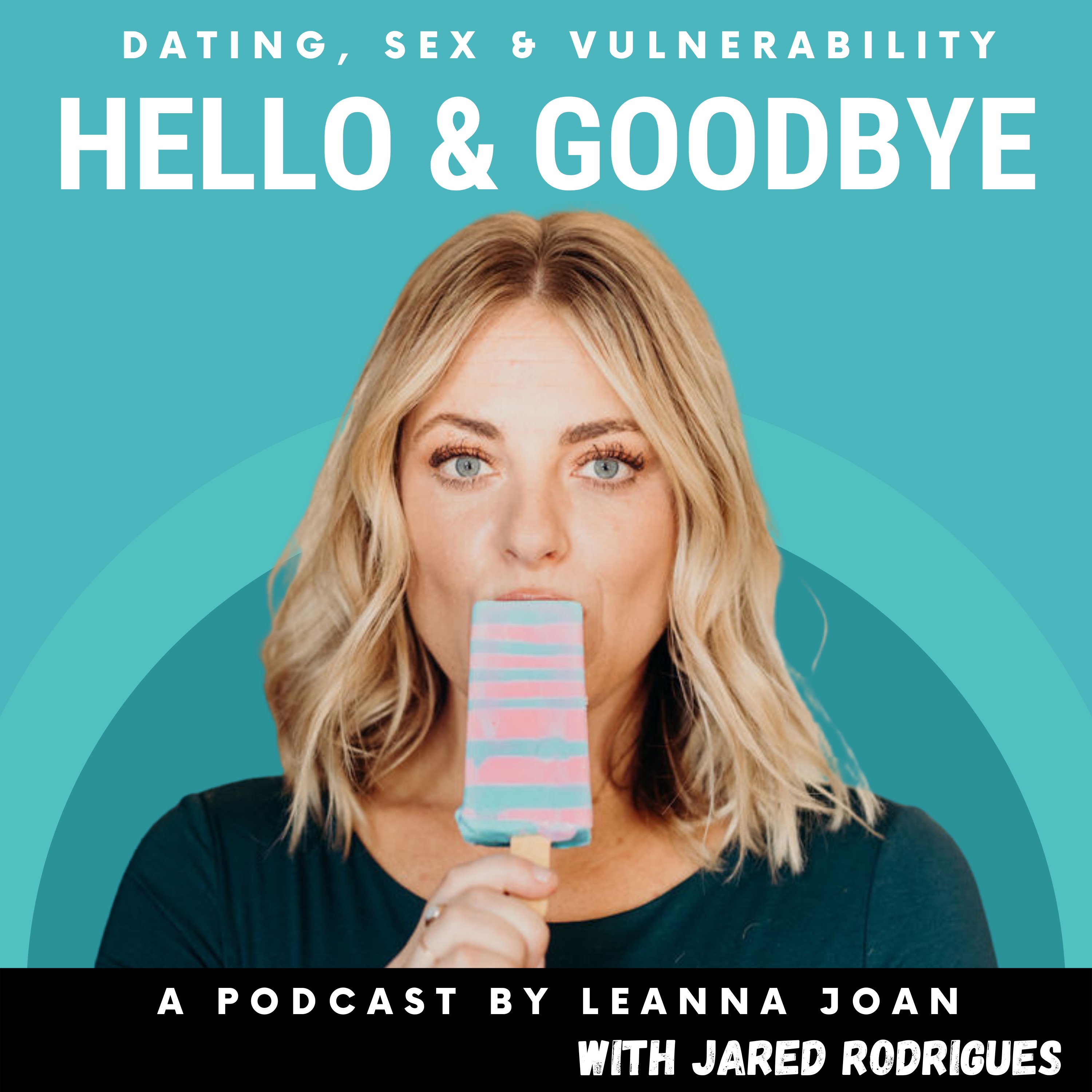 In this wildly-hilarious and heart-warming podcast, Leanna Joan talks openly about her romantic endeavors, including navigating millennial dating post-divorce, re-discovering her sexuality and how heartbreak inspired resilience. Her co-host, Jared, who has a master's in counseling, brings knowledge and depth to the conversation as well as shares openly about his own dating and relationship experiences. Their vulnerable approach to this crazy world of dating will have you laughing, crying and begging for more. Be a part of our community by becoming a Patreonie and get exclusive bonus content plus a 15% discount on merch: www.patreon.com/helloandgoodbyepodcast Represent our podcast with merch, including t-shirts, cropped sweatshirts, stickers, mugs and socks! www.helloandgoodbyepodcast.com/shop Connect with us on social: Instagram: https://www.instagram.com/helloandgoodbyepodcast/?hl=en Twitter: https://mobile.twitter.com/hello_bye_pod Facebook: https://www.facebook.com/helloandgoodbyepodcast/ YouTube: https://www.youtube.com/channel/UCpPYR8LlleRFTQ_uOGrOC7A?view_as=subscriber Head to our website to our website to check out all of our offerings in one location: www.helloandgoodbyepodcast.com Podcast and music produced by: dustinlaumusic@gmail.com
Episodes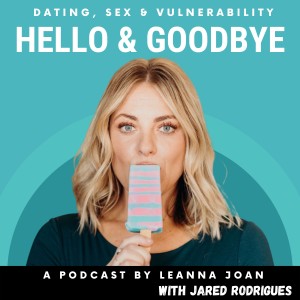 Wednesday May 18, 2022
Wednesday May 18, 2022
Get ready to laugh as another solo episode with Leanna and Jared reveals hilarious moments in their current romantic and personal lives. First, Jared shares his recent dating app interactions and allows Leanna to read a dating app message between him and a recent match. 
The two then discuss first message options using dating apps, first message "do nots," and if any of it matters. Jared also shares an upcoming endeavor that taps into his more theatrical side. 
They then dive into the segment "Leanna did what?" as Leanna shares her first experience of using jacuzzi jets to masturbate and gives an update on her porn exploration. 
Finally, she shares a recent experience of handing out her number to a medical professional at the hospital and how to find the courage to be bold and put yourself out there when trying to date without the dating apps.
Follow us on Instagram @helloandgoodbyepodcast, @_leannajoan and @therealjaredrodrigues
MERCH: www.helloandgoodbyepodcast.com/shop
Subscribe to our YouTube channel: Hello & Goodbye Podcast
Become a Patreonie: www.patreon.com/helloandgoodbyepodcast
To connect with Jade Bianca for matchmaking and dating profile assistance, head to www.datingafterdivorce.com. Click "Hello & Goodbye" where it says "How did you hear about us?" and receive $100 off! 
Podcast and music produced by: dustinlaumusic@gmail.com