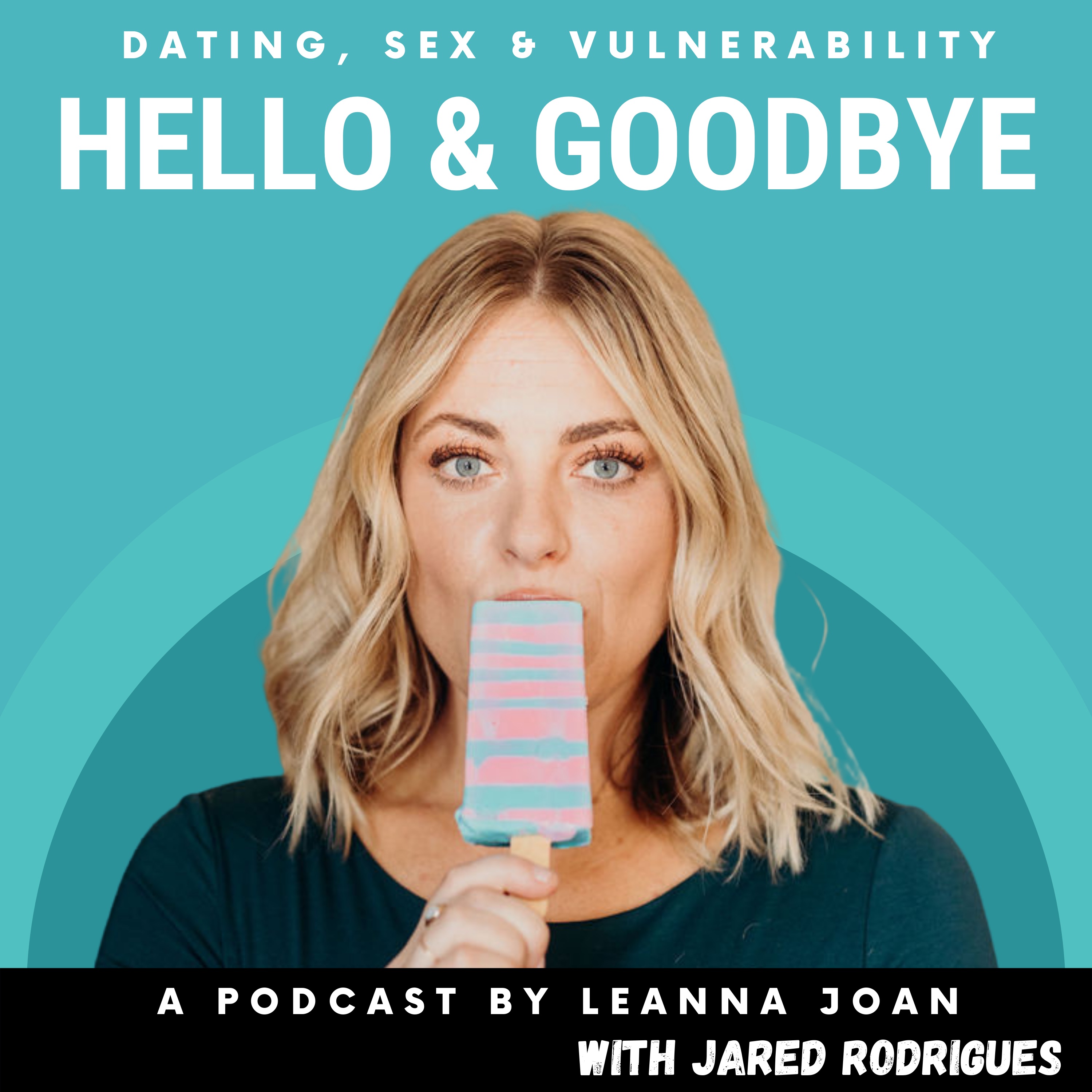 Get ready for a California Christmas covid catastrophe story that will leave you wondering if you should pause your dating apps. Leanna and Jared reunite after two weeks and chat about their Christmas holidays, including needing support groups, show recommendations, matchmaker's wishes and Leanna's recent covid experience. Jared shares his reinvigorated sense of love and admiration for Alanis Morisette as they both talk about the documentary Jagged and Alanis' courage in creating an image that was nothing far of who she was. Leanna then shares the story of how a fun weekend with a cool Bumble date quickly went south, resulting in her 10-day quarantine, positive covid results, lots of tissues and a ghost. 
Follow us on Instagram @helloandgoodbyepodcast, @_leannajoan and @therealjaredrodrigues. 
To become a "Patreonie" visit www.patreon.com/helloandgoodbyepodcast to pledge and support the show for as little as $3 a month! 
VeeFresh for providing products that empower women to take back their vaginal health! Visit www.veefresh.com and use code HELLO2022 at checkout for 10% off your first order.
Follow Jade on instagram @dating_after_div or visit her website www.datingafterdivorce.com to sign on for one of her dating services, including dating profile assistance and matchmaking. Click "Hello & Goodbye" where it says "How did you hear about us?" to receive $100 off! 
Visit www.helloandgoodbyepodcast.com for all of the links to our sponsors, Patreon, YouTube and social!