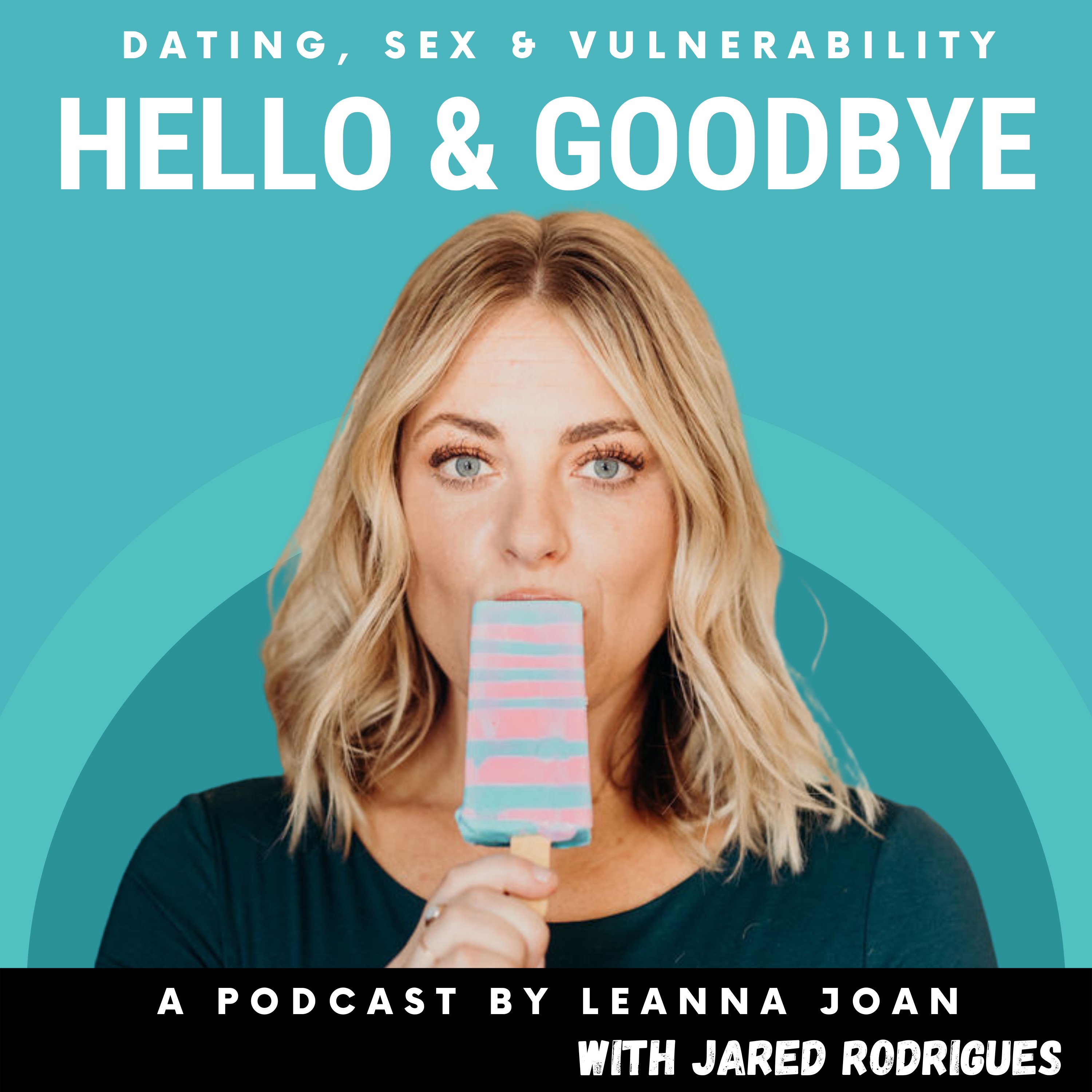 In this wildly-hilarious and heart-warming podcast, Leanna Joan talks openly about her romantic endeavors, including navigating millennial dating post-divorce, re-discovering her sexuality and how heartbreak inspired resilience. Her co-host, Jared, who has a master's in counseling, brings knowledge and depth to the conversation as well as shares openly about his own dating and relationship experiences. Their vulnerable approach to this crazy world of dating will have you laughing, crying and begging for more. Be a part of our community by becoming a Patreonie and get exclusive bonus content plus a 15% discount on merch: www.patreon.com/helloandgoodbyepodcast Represent our podcast with merch, including t-shirts, cropped sweatshirts, stickers, mugs and socks! www.helloandgoodbyepodcast.com/shop Connect with us on social: Instagram: https://www.instagram.com/helloandgoodbyepodcast/?hl=en Twitter: https://mobile.twitter.com/hello_bye_pod Facebook: https://www.facebook.com/helloandgoodbyepodcast/ YouTube: https://www.youtube.com/channel/UCpPYR8LlleRFTQ_uOGrOC7A?view_as=subscriber Head to our website to our website to check out all of our offerings in one location: www.helloandgoodbyepodcast.com Podcast and music produced by: dustinlaumusic@gmail.com
Episodes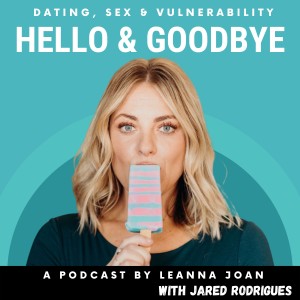 Wednesday Jun 29, 2022
Wednesday Jun 29, 2022
"Best Of" week 3 with a steamy conversation all about the bedroom and the power of sex in relationships.
We knew this was an episode that needed to be shared again as it meant so much to us. Enjoy...!
Ready to find out how to create healthy relationships IN and OUT of the bedroom?
Leanna and Jared welcome clinical psychologist and sex therapist, Dr. Lauren Fogel Mersy to talk about her expertise in working with couples, both on their relationships and relationship to sex.
Dr. Fogel Mersy goes into detail about Gottman theory and how it works in navigating the health of a relationship.
She describes what the four horsemen are, how they can negatively affect relationships and the antidotes needed to keep the relationship alive, including how to approach someone with a complaint, how to soothe yourself when you're feeling "flooded" and how to keep the relationship bank in balance.
Dr. Fogel Mercy also discusses some common problems that bring clients in for sex therapy, including, low sexual desire, unbalanced sexual desires in the relationship, performance anxiety and specific work with LGB and trans clients.
The three then wrap up the conversation with some fun questions about orgasms!
Leanna and Jared also catch up as they discuss their current romantic status', Leanna's new job and an in-depth conversation about the "bush".
Make sure to follow Dr. Lauren Fogel Mersy on instagram @drlaurenfogelmersy.
Be a part of our community by becoming a Patreonie and get exclusive bonus content plus a 15% discount on merch: www.patreon.com/helloandgoodbyepodcast
Thank you to our sponsor VeeFresh for providing products that empower women to take back their vaginal health! Visit www.veefresh.com and use code HELLO2022 at checkout for 10% off your first order.
Represent our podcast with merch, including t-shirts, cropped sweatshirts, stickers, mugs and socks! www.helloandgoodbyepodcast.com/shop
Connect with us on social:
Instagram: https://www.instagram.com/helloandgoodbyepodcast/?hl=en
Twitter: https://mobile.twitter.com/hello_bye_pod
Facebook: https://www.facebook.com/helloandgoodbyepodcast/
YouTube: https://www.youtube.com/channel/UCpPYR8LlleRFTQ_uOGrOC7A?view_as=subscriber
Head to our website to our website to check out all of our offerings in one location: www.helloandgoodbyepodcast.com
Podcast and music produced by: dustinlaumusic@gmail.com