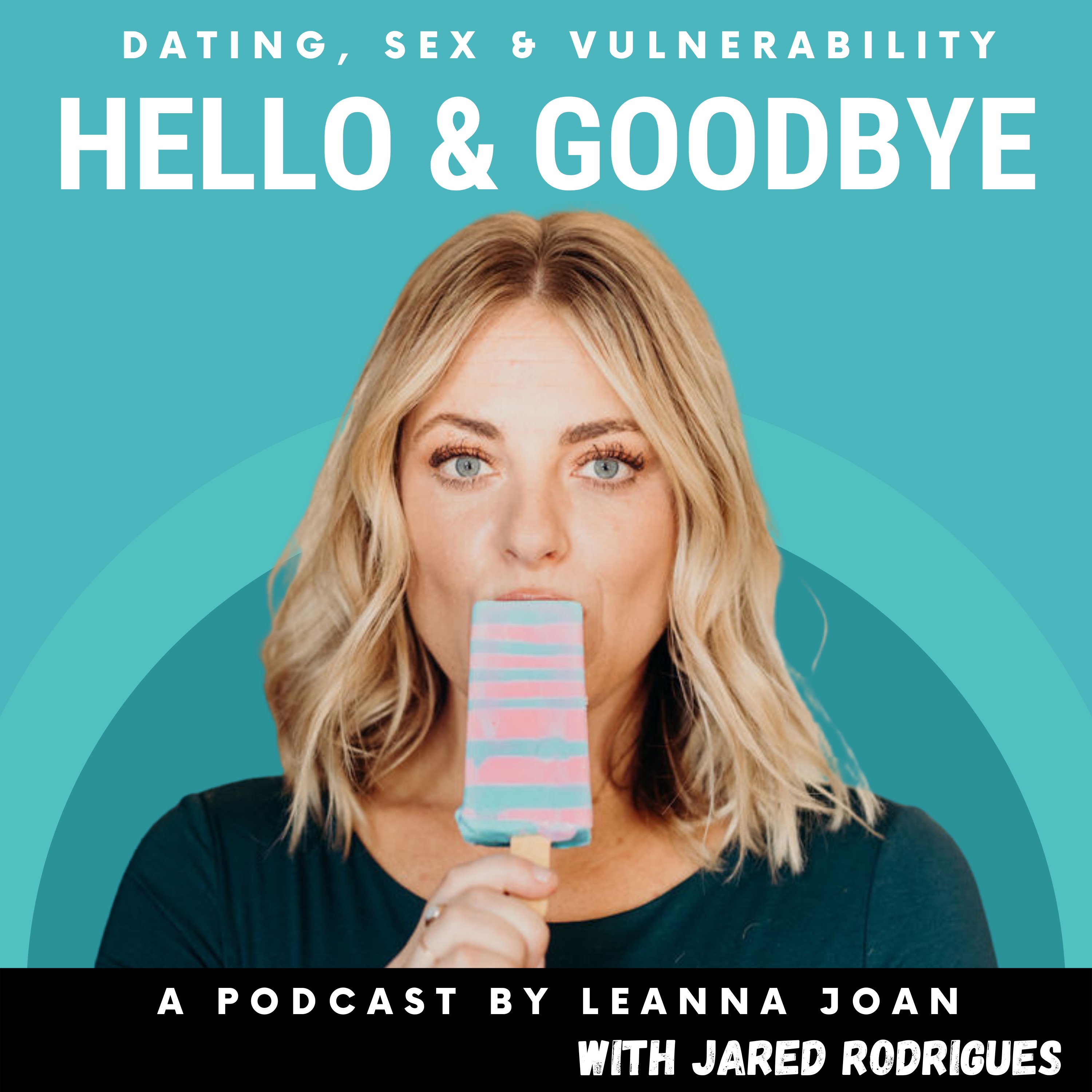 In this wildly-hilarious and heart-warming podcast, Leanna Joan talks openly about her romantic endeavors, including navigating millennial dating post-divorce, re-discovering her sexuality and how heartbreak inspired resilience. Her co-host, Jared, who has a master's in counseling, brings knowledge and depth to the conversation as well as shares openly about his own dating and relationship experiences. Their vulnerable approach to this crazy world of dating will have you laughing, crying and begging for more. Be a part of our community by becoming a Patreonie and get exclusive bonus content plus a 15% discount on merch: www.patreon.com/helloandgoodbyepodcast Represent our podcast with merch, including t-shirts, cropped sweatshirts, stickers, mugs and socks! www.helloandgoodbyepodcast.com/shop Connect with us on social: Instagram: https://www.instagram.com/helloandgoodbyepodcast/?hl=en Twitter: https://mobile.twitter.com/hello_bye_pod Facebook: https://www.facebook.com/helloandgoodbyepodcast/ YouTube: https://www.youtube.com/channel/UCpPYR8LlleRFTQ_uOGrOC7A?view_as=subscriber Head to our website to our website to check out all of our offerings in one location: www.helloandgoodbyepodcast.com Podcast and music produced by: dustinlaumusic@gmail.com
Episodes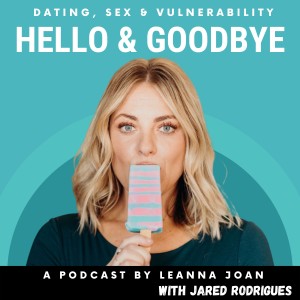 Wednesday Jul 06, 2022
Wednesday Jul 06, 2022
It's our final week of "Best Of's" and Leanna wanted to share one of her favorite all-time episodes.
It's all about ghosting and love-bombing from a raw and vulnerable stance and it's something that most people in the dating world can relate to.
Hope you enjoy and will see you soon for new episodes and surprises...
Have you ever been love bombed?
Leanna opens up vulnerably about a very recent experience with a potential partner that mimicked signs of love bombing.
Jared helps her navigate through the entirety of the situation, including the part where she was eventually ghosted and left crushed.
Then the two talk about how self-compassion is so important in these situations, as Leanna seemed to paint a flawless picture of her most recent partner and a flawed picture of herself.
Be a part of our community by becoming a Patreonie and get exclusive bonus content plus a 15% discount on merch: www.patreon.com/helloandgoodbyepodcast
Thank you to our sponsor VeeFresh for providing products that empower women to take back their vaginal health! Visit www.veefresh.com and use code HELLO2022 at checkout for 10% off your first order.
Represent our podcast with merch, including t-shirts, cropped sweatshirts, stickers, mugs and socks! www.helloandgoodbyepodcast.com/shop
Connect with us on social:
Instagram: https://www.instagram.com/helloandgoodbyepodcast/?hl=en
Twitter: https://mobile.twitter.com/hello_bye_pod
Facebook: https://www.facebook.com/helloandgoodbyepodcast/
YouTube: https://www.youtube.com/channel/UCpPYR8LlleRFTQ_uOGrOC7A?view_as=subscriber
Head to our website to our website to check out all of our offerings in one location: www.helloandgoodbyepodcast.com
Podcast and music produced by: dustinlaumusic@gmail.com