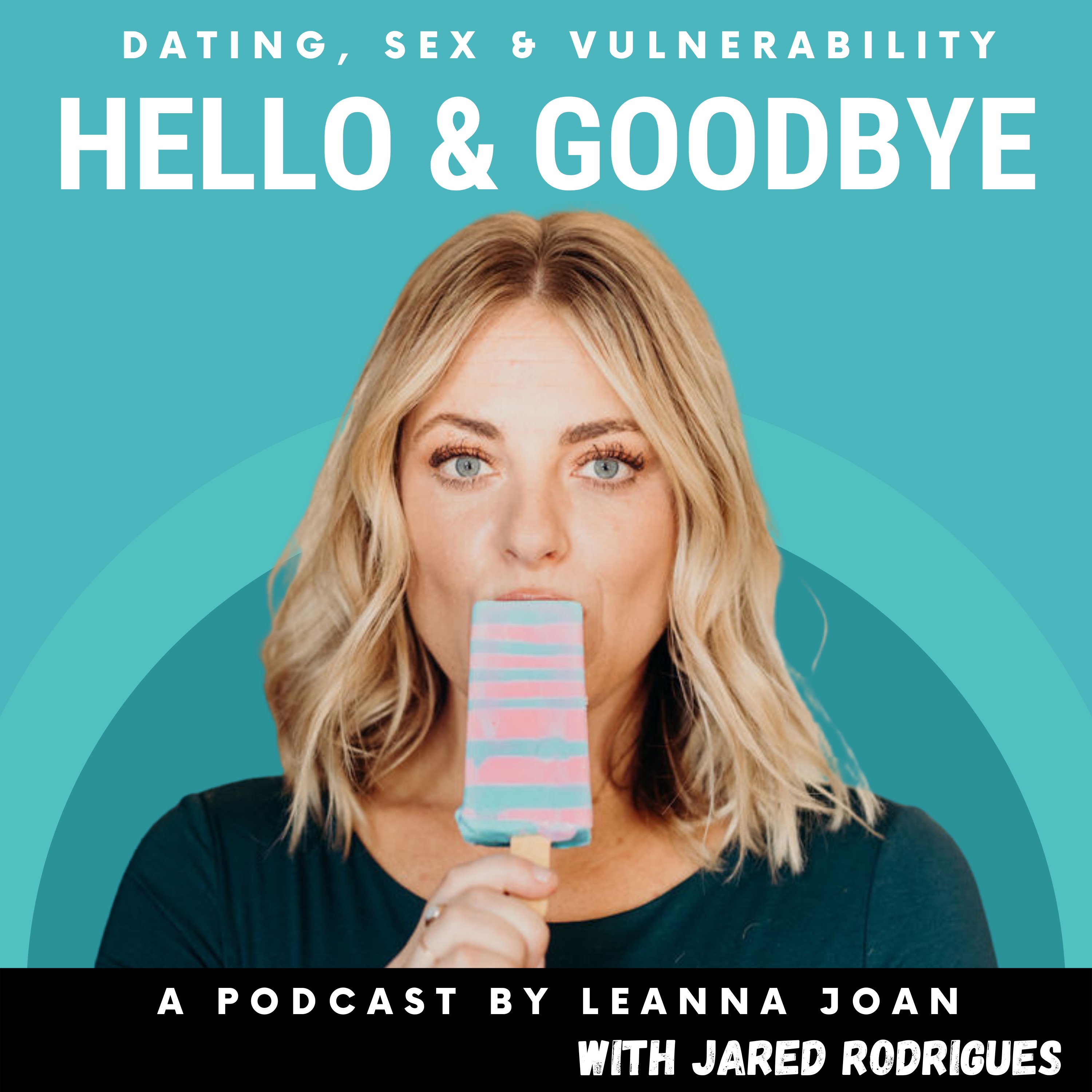 In this wildly-hilarious and heart-warming podcast, Leanna Joan talks openly about her romantic endeavors, including navigating millennial dating post-divorce, re-discovering her sexuality and how heartbreak inspired resilience. Her co-host, Jared, who has a master's in counseling, brings knowledge and depth to the conversation as well as shares openly about his own dating and relationship experiences. Their vulnerable approach to this crazy world of dating will have you laughing, crying and begging for more. Be a part of our community by becoming a Patreonie and get exclusive bonus content plus a 15% discount on merch: www.patreon.com/helloandgoodbyepodcast Represent our podcast with merch, including t-shirts, cropped sweatshirts, stickers, mugs and socks! www.helloandgoodbyepodcast.com/shop Connect with us on social: Instagram: https://www.instagram.com/helloandgoodbyepodcast/?hl=en Twitter: https://mobile.twitter.com/hello_bye_pod Facebook: https://www.facebook.com/helloandgoodbyepodcast/ YouTube: https://www.youtube.com/channel/UCpPYR8LlleRFTQ_uOGrOC7A?view_as=subscriber Head to our website to our website to check out all of our offerings in one location: www.helloandgoodbyepodcast.com Podcast and music produced by: dustinlaumusic@gmail.com
Episodes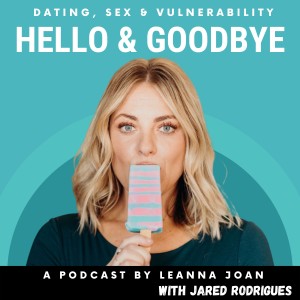 Wednesday Jun 22, 2022
Wednesday Jun 22, 2022
Week 2 of "Best Of" with one of our favorite guests!
This episode might surprise you as Jamie brings insights we were not expecting and leaves us with thought-provoking inspiration.
Enjoy and see you next week...
Leanna and Jared welcome Jamie Wood to talk all things FBOY Island, a dating reality show on HBO Max.
Jamie discusses what his life looked like before the show, how he got cast on the show, and logistics of how the show worked from an inside perspective, including the "Nice Guy Grotto" versus the "Limbro",  the mansplaining scene and the real reason behind Jamie's elimination from the show.
Leanna and Jared also ask Jamie who his favorite lead was, who he still stays in contact with now, how he truly feels about Garrett, and Jamie shares what he plans to do moving forward and how he will use his platform as a tool to embrace mental health. 
Make sure to follow Jamie on instagram @jamiewoodoffiicial and stay tuned for his exciting ventures to come.